Learnings from Organizing Internal Hackathons
Date: 30th July 2020
Event: DevRelCon Earth 2020
The talk summarizes some of the learnings from organizing internal hackathons including the motivation, processes & the outcomes from it. This was based on the internal hackathon, KI hacks, organized at KI labs. This was delivered virtually during DevRelCon Earth 2020.
Video
Slides
"Where are the keys?" Solving day-to-day Problems using Tech
Date: 25th May 2019
Event: PyConWeb 2019 Munich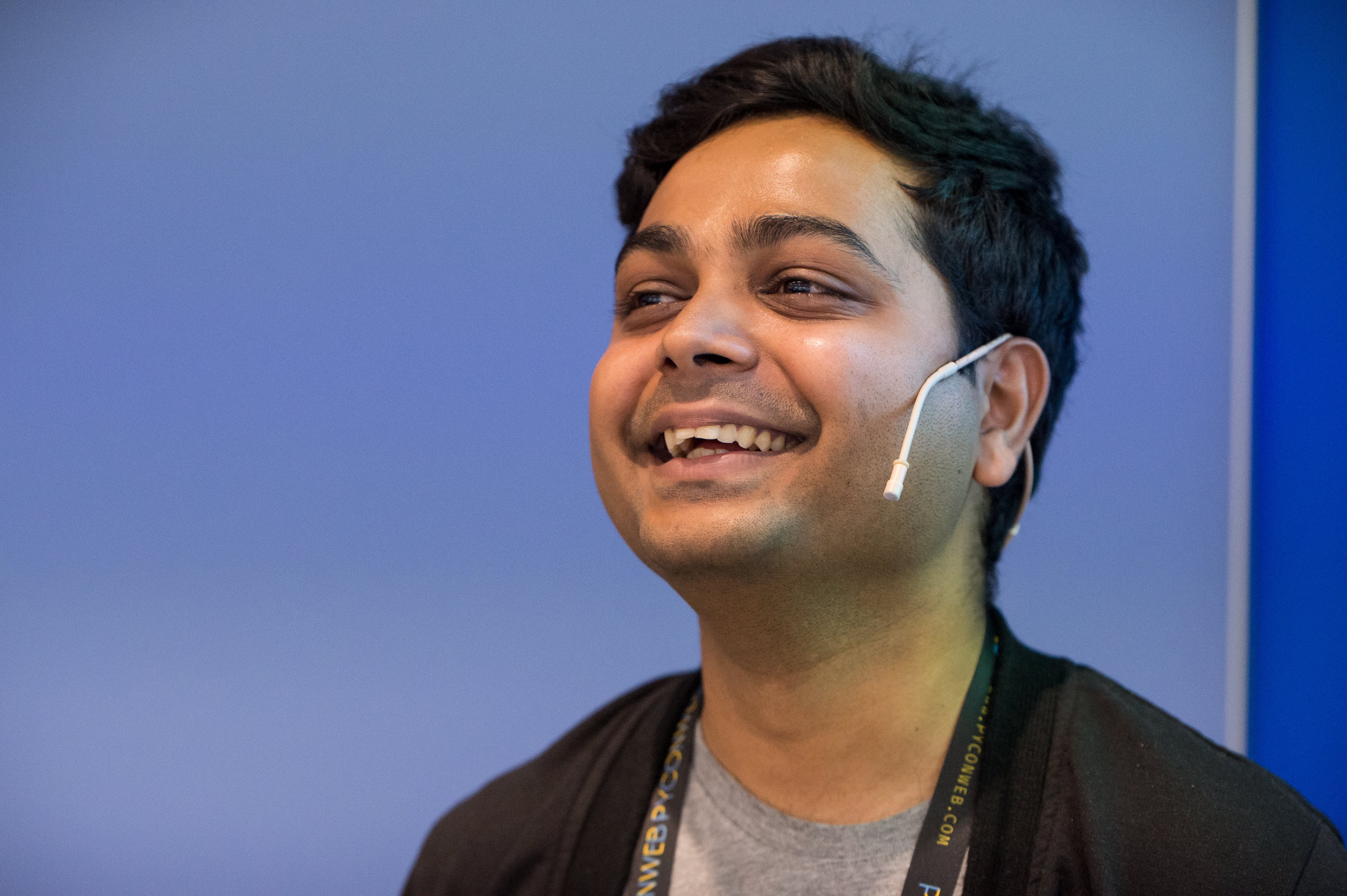 There are many problems that we face in our day to day life. Many of them can be solved rapidly by using a combination of readily available technologies. In this talk, I explain how we solved the shortage of keys in our office using the power of Internet of Things & cloud services.
We faced a shortage of keys for the people in the office. It was really frustrating to open the door multiple times during the day and not to mention the loss of flow while working. We solved this problem by connecting the intercom in the office to the internet using a Raspberry Pi.
In this talk, I explain the challenges we faced & how we overcame them like exposing the service running on Raspberry Pi, security, adding support for multiple clients like Slack, cross-platform mobile apps, Siri commands, etc. The solutions are all simple services which are free or inexpensive to use.
Story Telling using Web Apps
Date : December 4th 2019
Event: Epic Python Gathering, Munich
This talk was delivered as a lightning talk at the Epic Python Gathering in Munich. This talk covers two new open source libraries, Streamlit & Voila, to create interactive web apps out of custom data analysis code snippets/Jupyter notebooks. There were also couple of short demos for the libraries.
Learnings from Organizing an Internal Hackathon
Date: 17th July 2019
Event: DevRel Munich
The talk discusses what goes behind the scenes of an internal hackathon from the motivation, processes & the outcomes from it. This was based on the internal hackathon, KI hacks, organized at KI labs.
Pecha Kucha Talk on Web Scraping
Date: 20th September 2018
Event: Die lange Nacht der (digitalen) Buzzwords #2
In this talk, I explained the concept of web scraping using 20 images for 20 seconds each in Pecha Kucha format. The talk explained the story of how I tried to find my appartment in Munich using web scraping when I initially moved to Munich.
Hodor: Solving Everyday Problems with Tech
Date: 7th June 2018
Event: PyData Munich
In this talk, I give an overview of how we can solve an everyday problem like controlling the office door from Slack. The talk includes a tour of the solution powered by Raspberry Pi coupled with a bunch of free services.
Tutorial: Scraping Data from the Web using Scrapy & Beautiful Soup
Date : November 8th 2017
Event: Pydata Munich
There is a lot of data out there on the internet, but it's not always in an easy-to-consume format. Luckily, there are a lot of "web scraping" tools out there to help us! These tools take the data and put it into a more structured format, like CSV or Excel. This tutorial showcased how to use Scrapy and BeautifulSoup, two powerful web scraping packages for Python, to grab and collect customer contact information from yellow pages web sites! The session included live coding the scraper for a classifieds website.